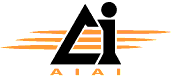 AIAI applies knowledge-based approaches to support complex tasks making use of rich models of the user, task and domain.
AIAI's main technical themes are:
Knowledge Management
Planning and Activity Management
Adaptive Systems
New Ventures
AIAI also wishes to show the importance of the overlap between Process and Information Management, and the related support that can then be given to help users carry out tasks involving knowledge or information in an organisation in a cooperative working environment.
A common systems integration framework is adopted in a number of projects in which modular re-use of concepts and components is possible.
Further details of the Projects and Applications undertaken by the Institute are available. The following sections list details of technical skills that support the Institute's work with its clients.
Knowledge Representation
Knowledge Engineering
Ontological Engineering
Knowledge Acquisition
Modelling Support
Database Access
Information Viewing Aids
Information Management
Information Mediators and Facilitators
Knowledge Management
Planning and Activity Management
Task Management
Process Modelling
Process Management
User Role Modelling
Activity Planning
Resource Scheduling
Constraint Reasoning
Process Enactment
Process Explanation
Intelligent Workflow
Adaptive Systems
Neural Networks
Genetic Algorithms
Qualitative Simulation
Fuzzy Reasoning
Rule Inducation
Case-based Reasoning
Systems Architectures
Agenda-based Systems
Agent-based Systems
Systems Integration
Graphical and Multi-modal User Interfaces
Capabilities
The Institute's work supports a range of tasks:
Synthesis Tasks

Planning
Scheduling
Configuration
Layout

Analysis Tasks

Diagnosis
Selection
Classification
Decision Aids

Control and Adaptation

Process Enactment
Adaptive Systems
The Institute has specific capabilities and active work in the following areas:
Technology Areas

Knowledge Management
Adaptive Systems

Application Sectors

Page maintained by a.tate@ed.ac.uk, Last updated: Mon Nov 22 12:00:29 1999