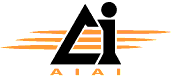 AIAI is a technology transfer organisation that promotes and expedites the application of research on Artificial Intelligence for the benefit of industrial, commercial, government and academic clients.
Our objectives are:
To transfer Artificial Intelligence know-how and techniques from the research to the user community.
To promote the application of Artificial Intelligence techniques by organisations internationally.
To contribute to the development of the University of Edinburgh's Artificial Intelligence capability, resources and reputation.
To provide opportunities for Institute staff to develop their ideas, skills and reputation.
To achieve the income necessary to meet the above aims.

established in 1984

part of the University of Edinburgh

part of the foremost centre of excellence in Europe for artificial intelligence research, training and technology transfer.
Consultancy to assist organisations to understand how AI methods and techniques have been, and can be applied, reporting through:
advanced technology strategy studies
surveys on technologies, methods and tools
advanced technology feasibility studies.
Application development to assist organisations to develop innovative solutions which meet their complex business requirements through developing:
proof-of-concept demonstrators
prototypes
software solutions
and transferring the AI technology either to experienced staff in the organisation or to appropriate third parties.

Training to assist organisations to gain specialist skills in the application of AI methods and techniques through visitor programmes, tutorials and in-house courses in areas such as:
Knowledge Management and System
Intelligent Planning and Activity Management
Adaptive Systems.