Home
Tools
Downloads
Publications
Links
Stuart Aitken
Email:
stuart@aiai.ed.ac.uk
Yin Chen
Email:
ychen3@inf.ed.ac.uk
Artificial Intelligence Applications Institute
The University of Edinburgh
Appleton Tower
Crichton St
Edinburgh EH8 9LE
United Kingdom
Updated: Fri Jan 19 19:57:42 GMT 2007
One element of our solution is to re-engineer the COBrA ontology editor and mapping tool as a Protege plug-in. This tool will communicate with an ontology management server. COBrA was originally developed by the XSPAN project.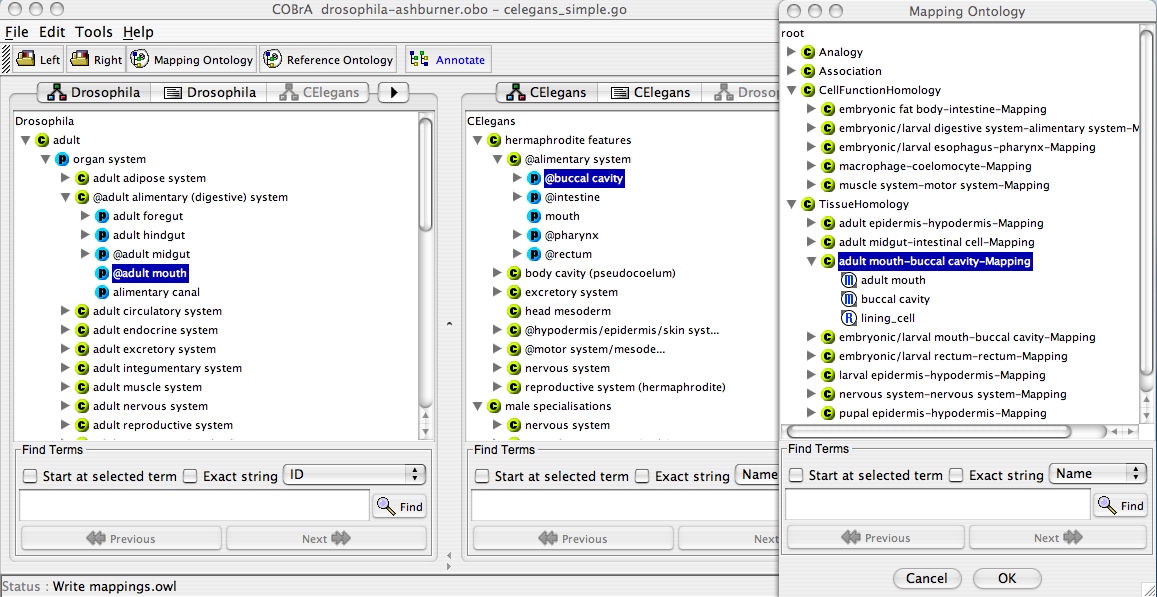 The COBrA-CT project will develop a server-based model for curation that allows remote users to create and submit annotated changes to ontologies and also to participate in the review process by applying some simple critiquing techniques that help identify errors. The curation tool will also support the curator by providing the appropriate management support and visualisations.