OBO Explorer (click image to enlarge view)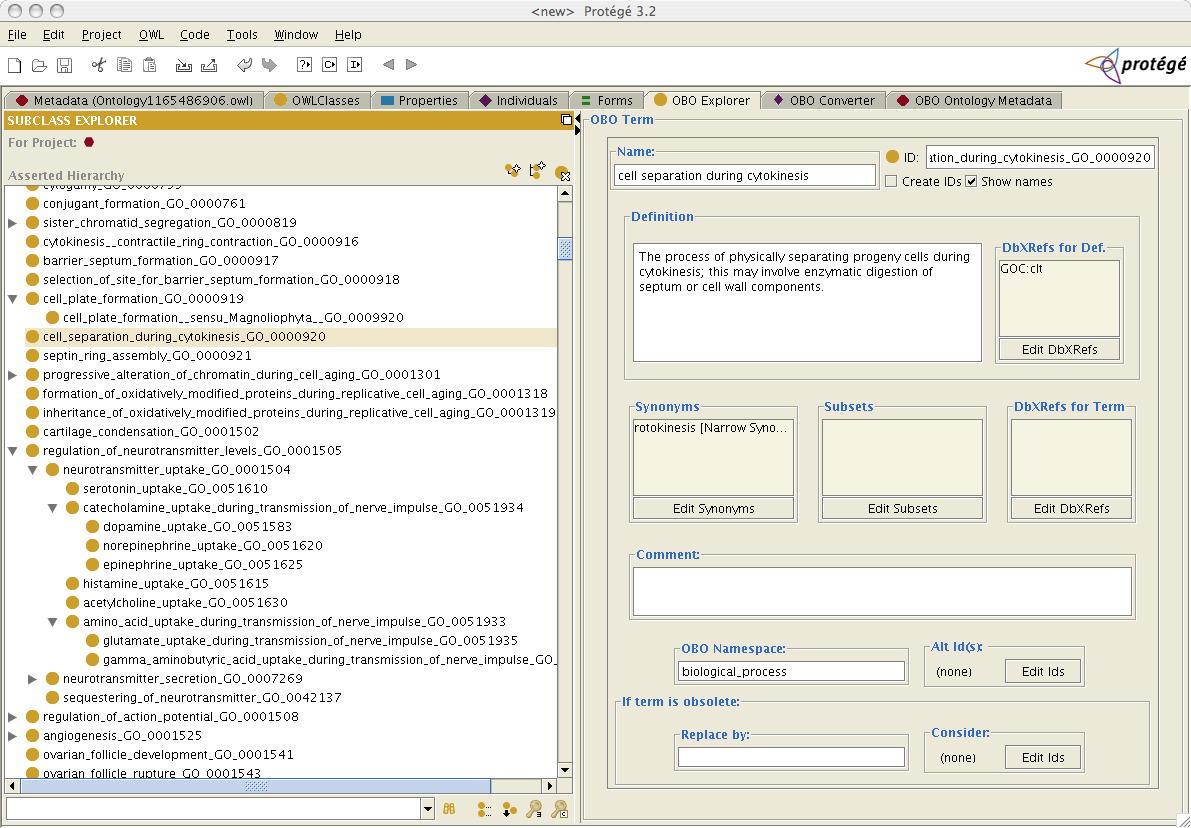 The OBO tabs work as integrated components of Protege to allow the bio-informatician to work with OBO ontologies in a familiar manner, while being able to take advantage of the many other OWL tools that have been developed by the Protege community.
---

Version Manager (click image to enlarge view)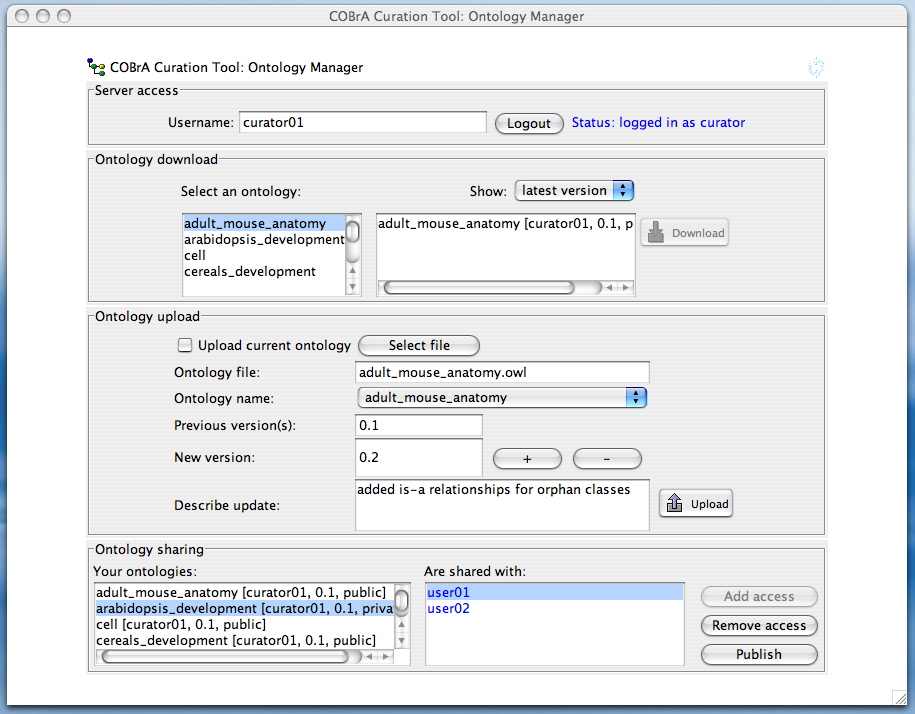 The version manager is a standalone Java tool that allows users to download and upload OWL ontologies to a central database. This tool manages ontology versions and records the version number, user and ontology names as well as the history of splitting and joining of versions. Users can share their ontologies will other selected users. Ontologies can be declared 'public' and so are accessible to all users. Uploading ontologies requires users to register, however, guest users can download public ontologies without registering. An eXist database running within OGSA-DAI stores ontologies as XML documents. The client tool uses the OGSA-DAI client toolkit to connect to the database via web services. The Grid architecture of COBrA-CT embeds the eXist database in OGSA-DAI.