Austin Tate - Short Biography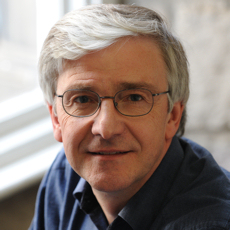 Prof Austin Tate holds the Chair in Knowledge-Based Systems at the University of Edinburgh and is the Director of the Artificial Intelligence Applications Institute at the University. He helped form AIAI in 1984 and since that time has led its efforts to transfer the technologies and methods of artificial intelligence and knowledge systems into commercial, governmental and academic applications throughout the world. He holds degrees in Computer Studies (B.A. Lancaster, 1972) and Machine Intelligence (Ph.D. Edinburgh, 1975). He is a professionally Chartered Engineer.

Prof. Tate is a Fellow of the Royal Academy of Engineering, Fellow of the Royal Society of Edinburgh (Scotland's National Academy) and Fellow of a number or organisations: the Association for the Advancement of AI, European AI, the British Computer Society, the British Interplanetary Society and the International Workflow Management Coalition. He is a Senior Visiting Research Scientist at the Institute of Human & Machine Cognition (IHMC) in Florida.

Prof. Tate has a background in data bases and software engineering. He led the team which designed, delivered and maintained the Fortran Interface to the commercial IDMS data base system in the 1970s. In the early 1980s, he established the University of Edinburgh's microcomputer, office systems and personal computer communications support team at the Edinburgh Regional Computing Centre.

Prof. Tate is an international authority on Knowledge-Based Planning and Activity Management Systems and is involved with industrial and governmental organisations deploying AI technology in the UK, Europe, Japan and the USA. Work has involved Command, Planning and Control for activities such as Spacecraft Telecommand, Non-combatant Evacuation Operations, Air Campaign Planning (including work with the Pentagon), US Army Small Unit Operations, Emergency Response and Disaster Relief. A number of projects in the UK and internationally have involved Search and Rescue Coordination, Personnel Recovery and Multinational Coalition or Joint Forces Planning and Execution Aids.

Prof. Tate's team is funded by governments and businesses across the world. His research is supported by the US Defense Advanced Research Projects Agency (DARPA), the US Air Force Research Laboratory (Rome, NY), and UK Defence Science Technology Labs (DSTL) amongst other organisations. He has been engaged on some of the leading US Defence Advanced Research Projects Agency (DARPA) funded programs such as Planning Initiative, Agent-Based Computing and Semantic Web programs. He is Edinburgh Principal Investigator the $10 million 6 year Advanced Knowledge Technologies (AKT) Interdisciplinary Research Collaboration funded in the UK. He is a key scientist on the European Union funded OpenKnowledge project, involving some of the top European research groups involved in peer-to-peer agent systems for emergency response. He also led the international Coalition Agent eXperiment (CoAX) project involving some 30 organizations in 4 countries over a 3 year period.

His internationally sponsored research work continues to use advanced knowledge and planning technologies, and collaborative systems especially using virtual worlds. He leads the Virtual University of Edinburgh, Vue, a virtual educational and research institute bringing together those interested in the use of virtual worlds for teaching, research and outreach.

Prof. Tate is on the Senior Advisory Board for the highly-rated IEEE Intelligent Systems journal.


---