Second International Conference on
Knowledge Systems for Coalition Operations
KSCO-2002 - 23rd and 24th April 2002 - Tolouse, France

The KSCO-2002 conference brought together practitioners and key decision makers in coalition operation management together with researchers from areas of knowledge representation and reasoning, planning and multi-agent systems in order to exchange experience and ideas, share inspiration and suggest novel concepts. Practitioners benefited from meeting each other and from learning possibilities of research achievements while researchers got inspiration from each other and potential end users of their ideas.

Proceedings
The citation for the proceedings is
Tate. A. (ed.) Proceedings of the Second International Conference on Knowledge Systems for Coalition Operations (KSCO-2002), Toulouse, France, 23-24 April 2002.
As well as appearing in the proceedings for the conference, the best papers have been chosen to be included in a Special Issue on Knowledge Systems for Coalition Operations of IEEE Intelligent Systems in June 2002. See IEEE Intelligent Systems.
Presentations
Some of the presentations given as available here.
Other Conference Resources
Organising Committee
Jean Berger (DREV Canada)
Jeff Bradshaw (UWF/IHMC US)
Roberto Desimone (QinetiQ UK)
Richard Devonshire (MoD UK)
Nort Fowler (AFRL US)
Dale Lambert (DREV Australia)
Michal Pechoucek (Czech Technical University)
Chris Reuter (EOARD Europe/US)
Austin Tate (AIAI UK)
All resources made available here are unrestricted, but are copyright of the individual authors or organizations involved. Those authors or organizations assert copyright over these materials, even in cases where an explicit copyright notice is not included in the file provided. Please do not make copies or use the material except for the purposes of this workshop without the express written content of the copyright owner.
---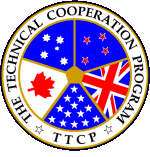 Supported by
European Office of Aerospace Research and Development
(Air Force Office of Scientific Research, United States Air Force Research Laboratory)
UK Defence Science and Technology Laboratory
Australian Defence Science and Technology Organisation
Canadian Defence Research Establishment Valcartier
IEEE Intelligent Systems

Page maintained by Austin Tate <a.tate@ed.ac.uk>, Last updated: Mon Apr 11 12:10:08 2005
KSCO logo by Toni VanBuskirk <vbdesigns@earthlink.net> courtesy of IEEE Intelligent Systems Magazine.
Please make contact if you have any questions or comments on these pages or the Conference.