Knowledge Systems for Coalition Operations 2017
6th to 8th November 2017 in Los Angeles, California, USA
Co-located with the 22nd International Command and Control Research and Technology Symposium (ICCRTS 2017)
Army Research Laboratory West and USC Institute for Creative Technologies
12015 Waterfront Drive, Playa Vista, CA 90094-2536, USA
Conference Information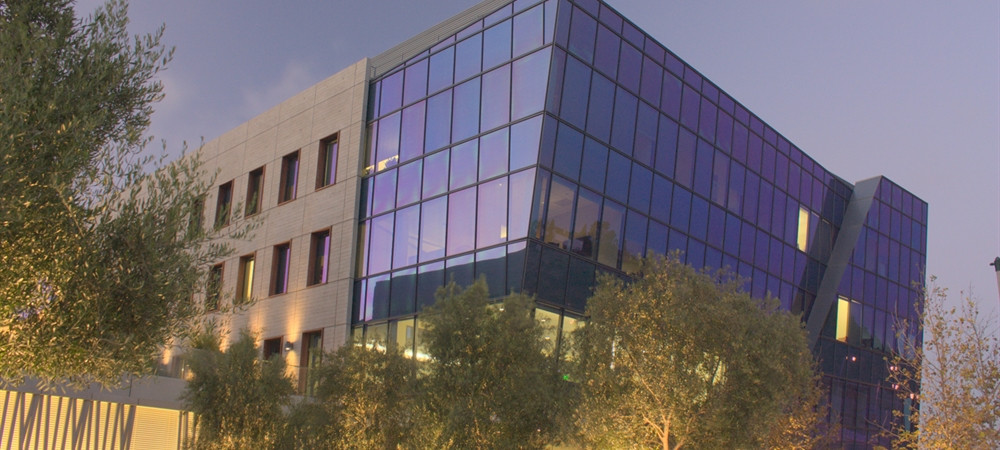 KSCO - Knowledge Systems for Coalition Operations is an international working group exploring research in Knowledge-based Systems and Information Management, with a focus on the challenges of Coalition Operations. KSCO regularly organizes a technical conference where practitioners and key decision makers in coalition operations management meet and discuss with researchers from areas of knowledge-based systems, information management, planning, and multi-agent systems, exchange experience and ideas, share inspiration, and suggest novel concepts. It can also lead to joint project proposals.
After successful events in Edinburgh UK, Toulouse France, Prague Czech Republic, Waltham MA USA, Southampton UK, Vancouver BC Canada, Pensacola Florida USA, and London UK, the KSCO conference in 2017 is to be held in Los Angeles California USA in conjunction with the 22nd International Command and Control Research and Technology Symposium (ICCRTS).
Conference Programme, Papers, Presentations and Resources
KSCO-2017 Proceedings, Papers & Presentations [Abstracts PDF (1MB), HTML] [Full Papers PDF (13MB)]

ICCRTS and KSCO-2017 Full Programme [Online Format]
KSCO 2017 Papers & Presentations [Directory Index]
KSCO 2017 Introductions & Keynote Presentations [Directory Index]
KSCO-2017 Best Paper: 118: Karen Myers, Tim Ellis and Tancrede Lepoint (USA, SRI International), Privacy Technologies for Controlled Information Sharing in Coalition Operations.
Topics of Interest
KSCO-2017 welcomes submission of original research, application and project description papers related to intelligent and knowledge systems for coalition operations management. A coalition includes, but not limited to, military, inter-agency and cross organization alliances engaged in a cooperative endeavour and joining capabilities together for a common cause.
Topics may be related to knowledge systems requirements and knowledge systems potential or actual use for coalition and inter-agency operations (i.e., multi-national and multi-agency, civil authorities, home land safety and security, expeditionary or domestic operations). Both full-length (maximum of 20 pages, not including appendices, endnotes, or references) and shorter position paper submissions are welcome. We will review theoretical, experimental, methodological papers, but we are especially interested in case studies, prototype evaluations and application reports. KSCO organizers particularly encourage submission of reports presenting larger coalition and inter-agencies related national and international projects and programmes. Authors wishing to present emerging efforts, especially student projects, are encouraged to submit position papers.
KSCO 2017 areas include:
Intelligent Command and Control (C2)
Coalition and Team Information Sharing
Coalition and Team User Interfaces
Planning and Scheduling
Coordination and Collaboration
Data to Decision Support
Humanitarian Assistance & Disaster Recovery
Cultural Influences
Human-Machine Teams
Virtual Coalition Organizations
KSCO related Research Programmes & Projects
Deployed Systems & Case Studies
KSCO related papers that are also in line with the ICCRTS-2017 (www.dodccrp.org) theme of "Frontiers of C2" will be looked upon favourably.
Organizing Committee
ICCRTS-2017 Conference Chair: Dr. David Alberts, IC2I, USA
ICCRTS-2017 Programme Chair: Dr. Micheline Bélanger, DRDC, Canada
ICCRTS-2017/KSCO-2017 Local Arrangements Chair: Dr. Niranjan Suri, IHMC, Florida, USA
KSCO-2017 Conference Chair: Dr. Jitu Patel, Dstl, UK
KSCO-2017 Programme Chair & Publications Chair: Prof. Austin Tate, AIAI, Edinburgh, UK
KSCO-2017 Organizing Committee Members:

Dr. Liz Bowman, ARL, USA
Dr. Tim Grant, R-BAR, Netherlands
Mr. Rick Metzger, AFRL, USA
Prof. Michal Pěchoucěk, Czech Technical University, Prague, Czech Republic


Web Site Changes: Austin Tate <a.tate@ed.ac.uk>, AIAI, Edinburgh, UK
Social Media
Page maintained by Austin Tate <a.tate@ed.ac.uk>, Last updated: Fri Nov 10 15:33:01 2017
KSCO logo by Toni VanBuskirk <vbdesigns@earthlink.net> courtesy of IEEE Intelligent Systems Magazine.
© 2017, Web site materials are the copyright of the individual contributors and organizations they belong to.
Use on this public web site for open access is approved. Other permitted use of the materials is not implied.
Please make contact if you have any questions or comments on these pages or the Conference.