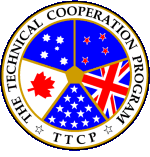 Binni - Coalition Command & Control Scenario
The Binni Scenario has been prepared by Dr. Tony Rathmell <rarathmell@dstl.gov.uk> of DSTL Malvern as part of the work of TTCP in Coalition Command & Control R&D. The materials here have been approved for public release.
Citation
Rathmell, R.A. (1999) A Coalition Force Scenario 'Binni - Gateway to the Golden Bowl of Africa', in Proceedings of the International Workshop on Knowledge-Based Planning for Coalition Forces, (ed. Tate, A.) pp. 115-125, Edinburgh, Scotland, 10th-11th May 1999.
[PDF format -2MB, MS Word format - 2MB, HTML format]
Other Documents and Maps
© 1999-2004, Web site materials are the copyright of the individual contributors and organizations they belong to. Use on this public web site for open access is approved. Other permitted use of the materials is not implied.
Original scenario documents and maps by Tony Rathmell, DSTL Malvern, and TTCP working group member. Further material supplied by Patrick Beautement, QinetiQ, Malvern, UK and Jens Jensen, USPACOM, Honolulu, Hawaii, USA.

Page maintained by Austin Tate <a.tate@ed.ac.uk>, AIAI, University of Edinburgh Last updated: Mon Sep 24 09:00:37 2012
Please make contact if you have any questions or comments on these pages.