---
Celestia
Celestia web link: http://www.shatters.net/celestia/
Celestia Add-ons: http://www.celestiamotherlode.net/
Download Celestia and add-ons of interest from this site and through its links page.
Supercar for Celestia
http://www.aiai.ed.ac.uk/~bat/GA/SC-MODEL/CELESTIA/sc-celestia.zip
Download the Supercar for Celestia distribution from this site and follow the instructions below. To use Supercar in Celestia unzip the files and place them as a folder "Supercar" in the "extras" directory where Celestia is installed. The ISS-C and 2001 objects from the Celestia educational and add-on resources are needed to see the space stations.
Now run Celestia and use to select one of the Supercar scenarios. Do this by typing in "Supercar" or "Supercar at ISS-C". After this is selected hit "G" to "go" to the apropriate location.
The original 3D models are at http://www.aiai.ed.ac.uk/~bat/GA/supercar-3d.html.
More on Celestia
A blog post describes the wide range of educational space and spaceflight simulators that have been created by educators, scientists and open source user communities. One of these was Celestia and its many educational and community add-ons including some for fictional star systems and spacecraft from Science Fiction.
Spacecraft and other objects can be added into Celestial by providing a suitable 3D model in .3DS format, along with any associated textures and a ".SSC" file which gives details of the position of the object.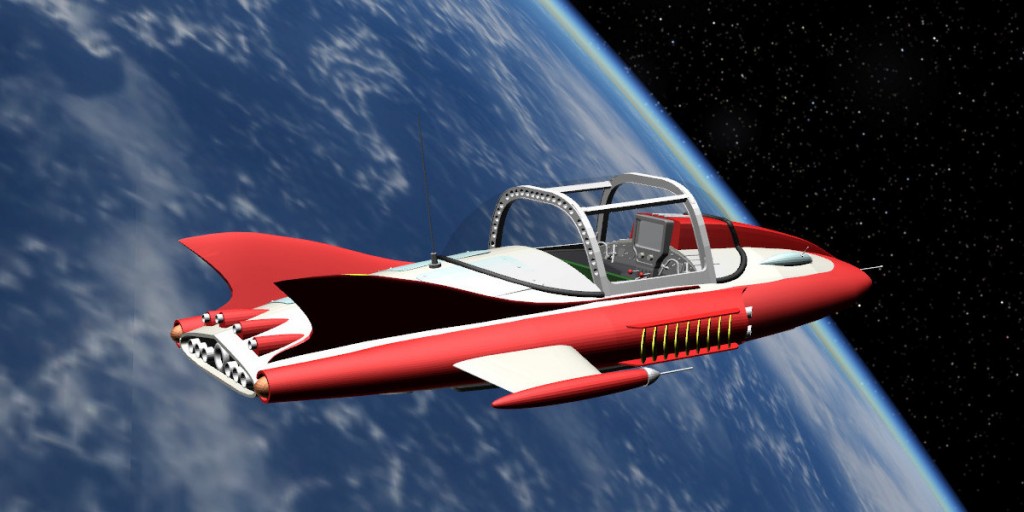 I made a suitable version of Gerry Anderson's Supercar 3D Model and exported that to the 3DS format to import to Celestia. This along with a couple of .SSC files are then placed in the Celestia "extras" directory and are found when the program runs.
Supercar at the International Space Station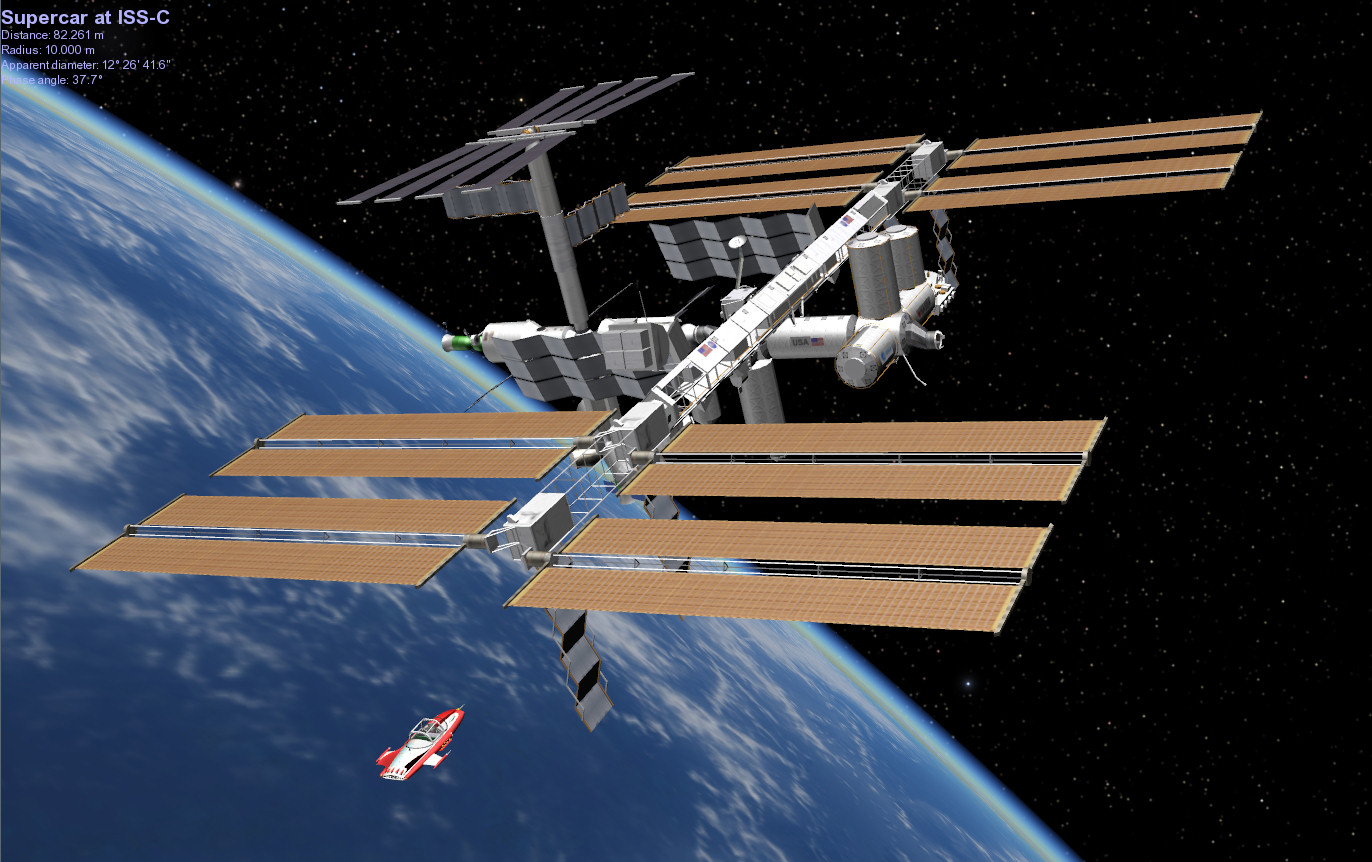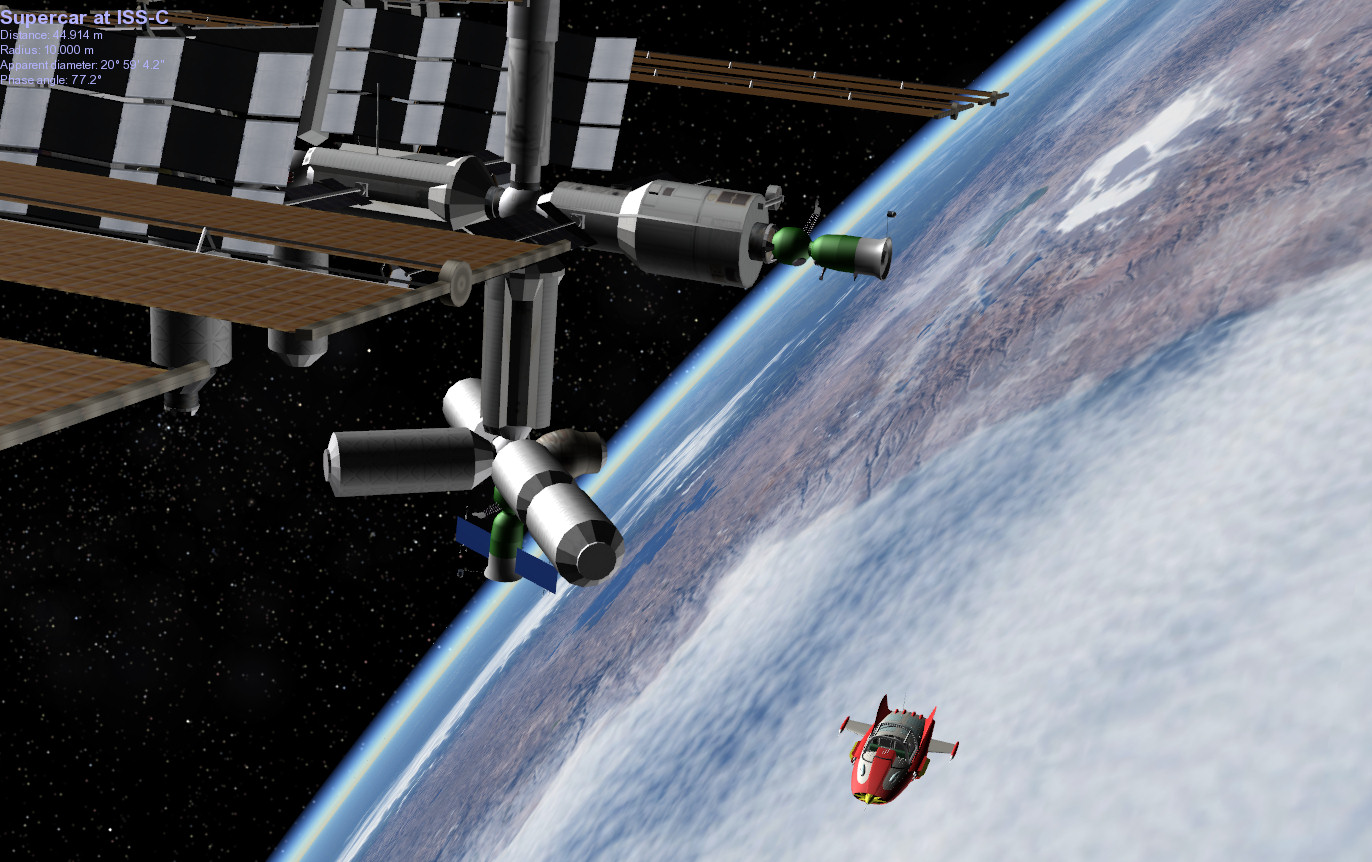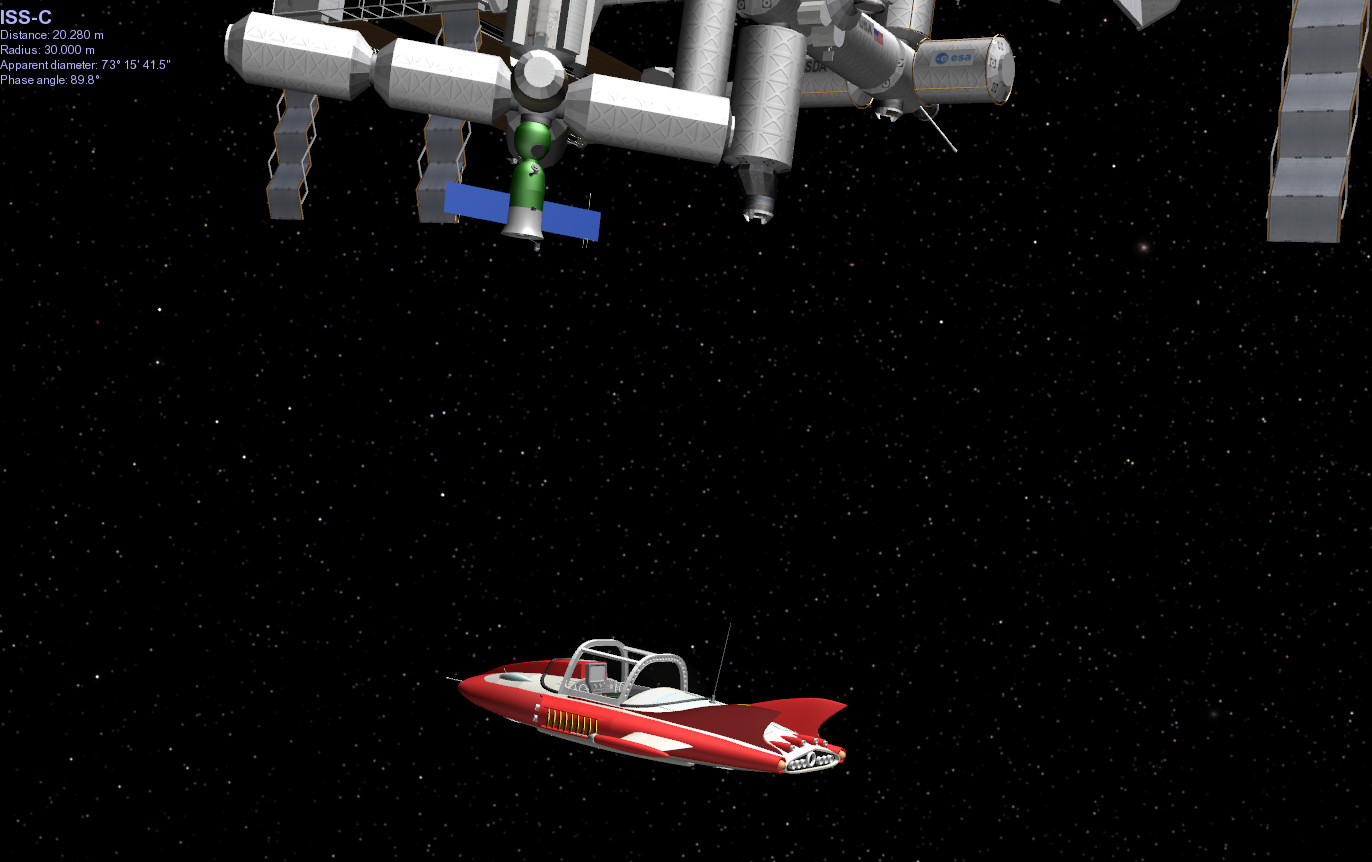 Supercar in 2001: A Space Odyssey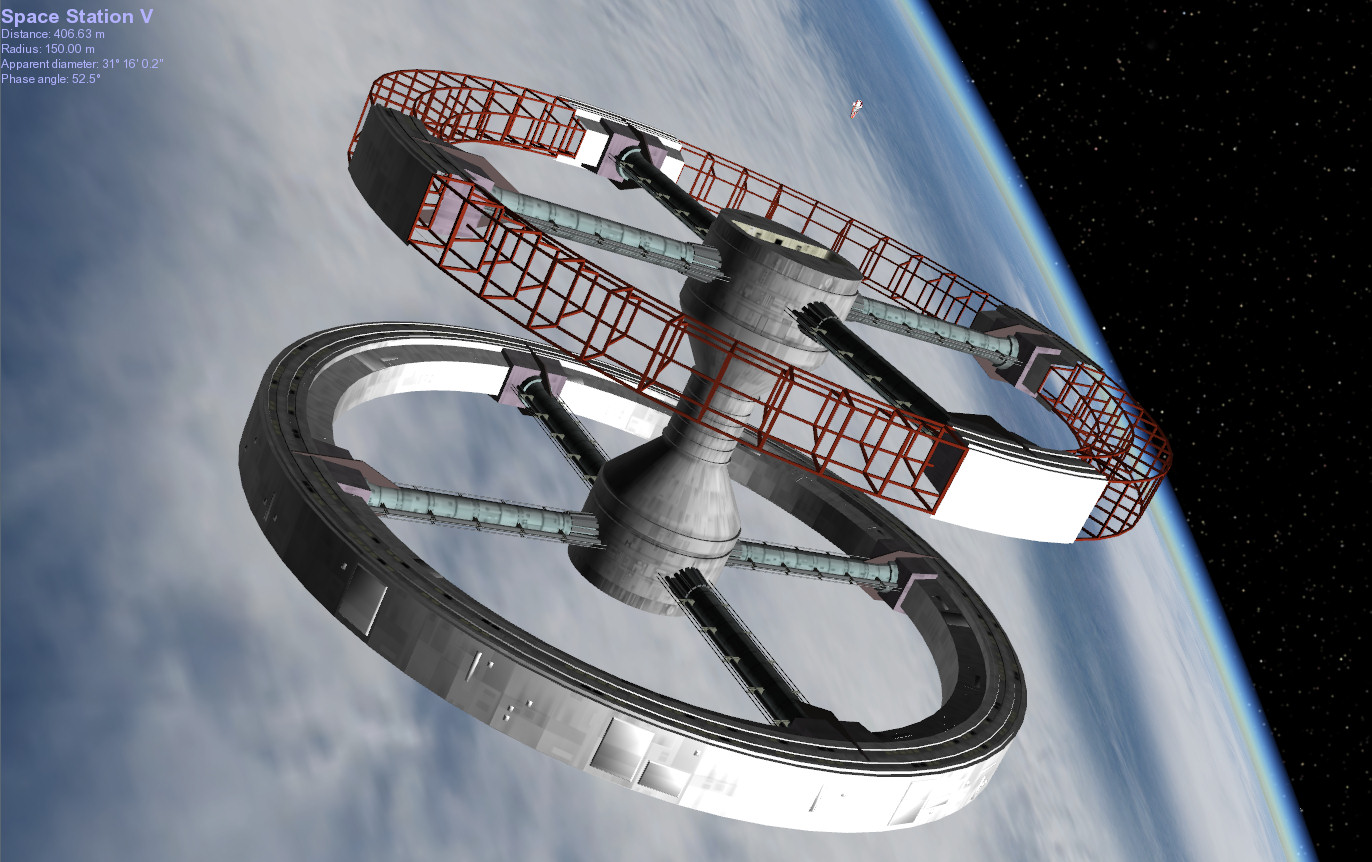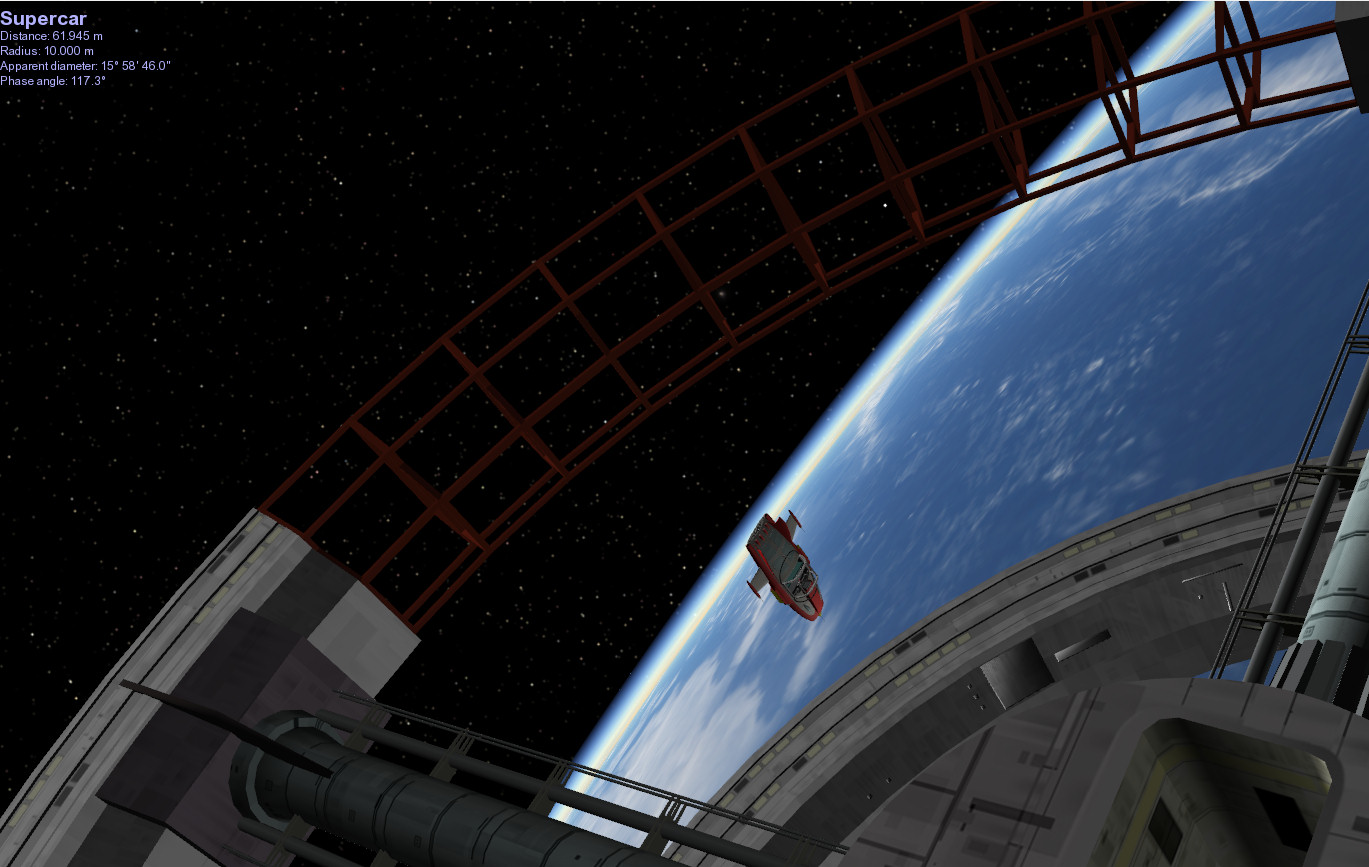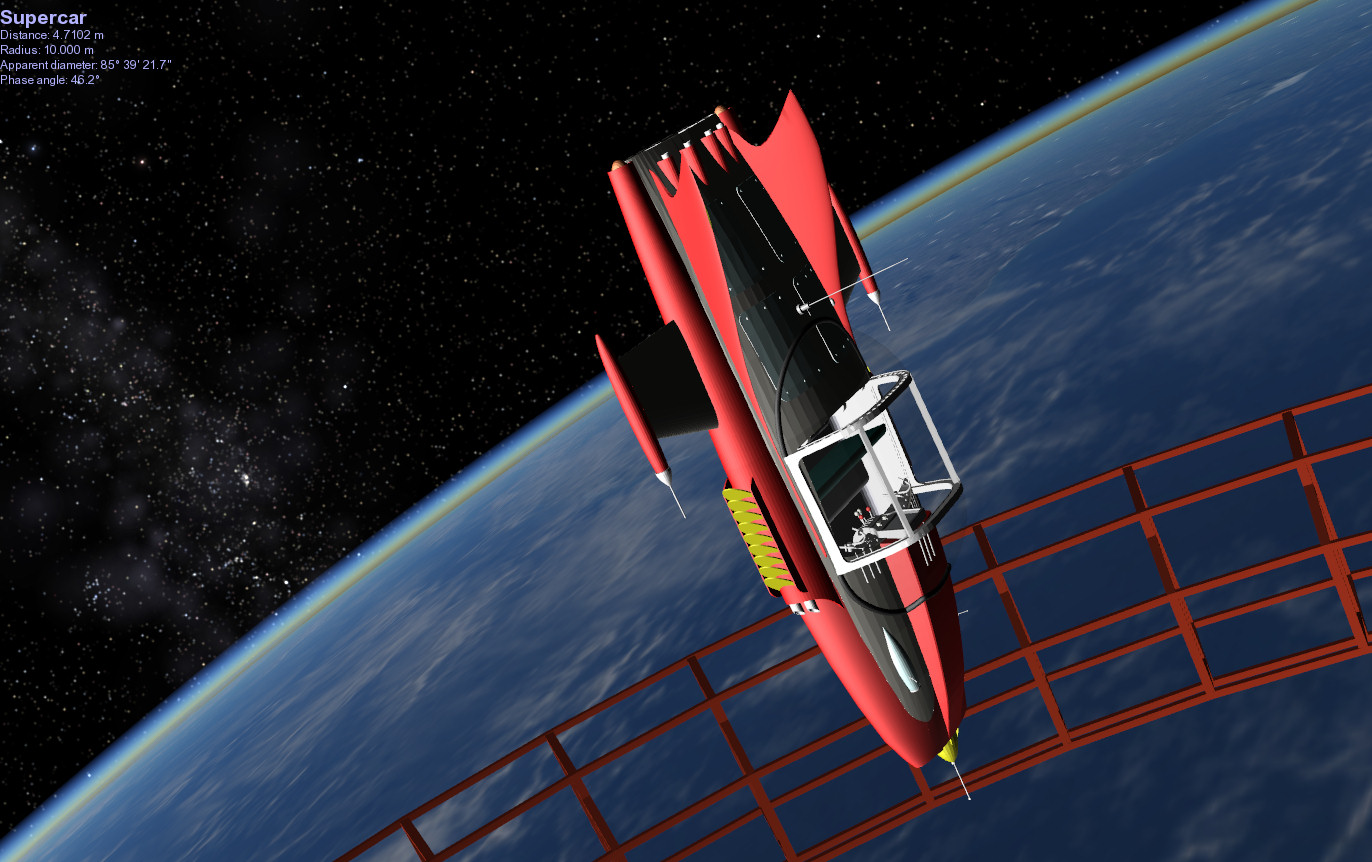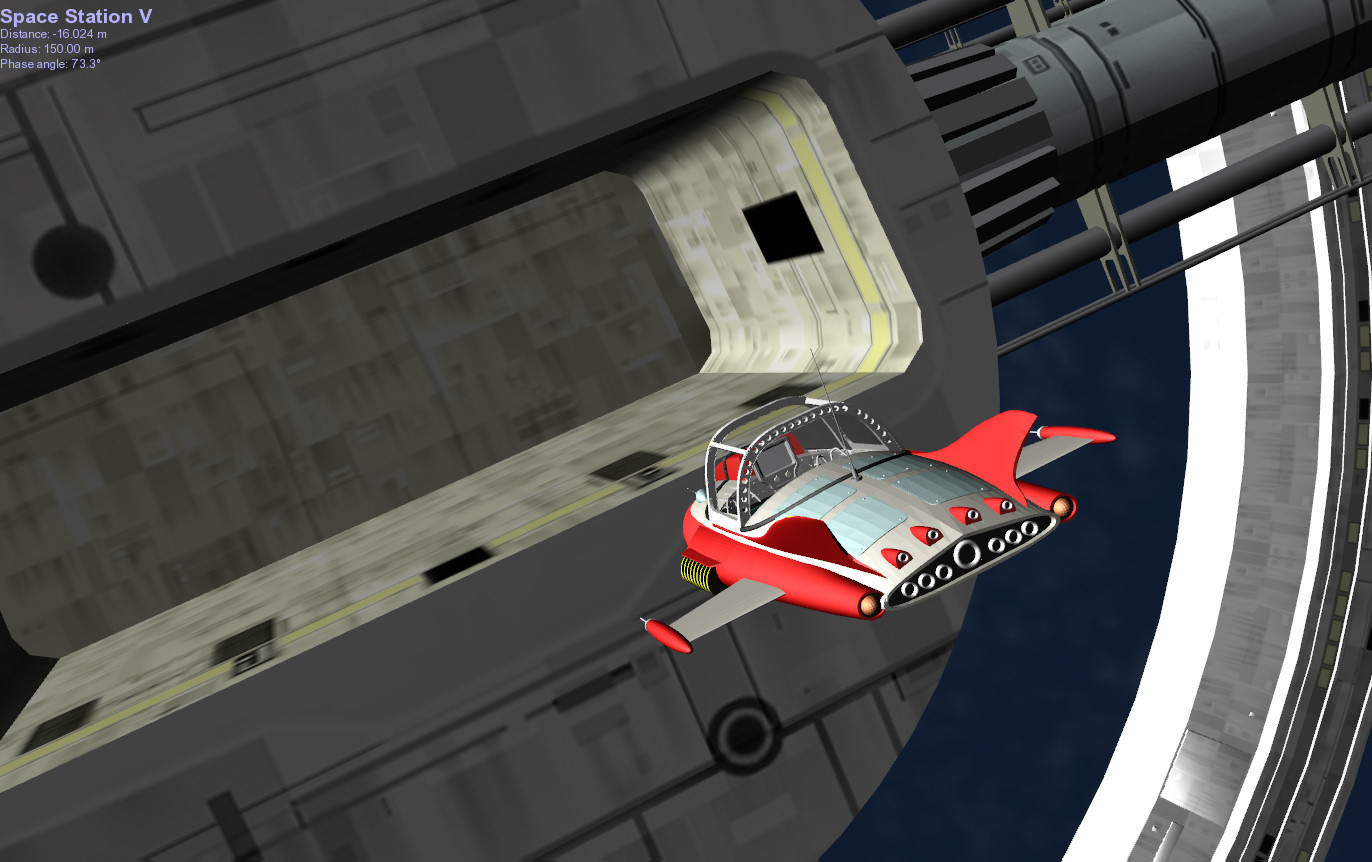 Supercar Pilot Add-on
A simple pilot figure is available based on a figure from the Ceslestia Ringworld addon (CC-BY-NC) and developed from free models in the artist-3d.com directory)and placed in the pilot seat of Supercar at the 2001 Space Station V.
http://www.aiai.ed.ac.uk/~bat/GA/SC-MODEL/CELESTIA/sc-celestia-pilot.zip
Versions
| Date | Description |
| --- | --- |
| 13-Mar-2015 | Initial Release |
---
All material on Supercar is copyright by Granada TV. This is fan created material intended to promote the shows of Gerry Anderson. For more information and other items see the Supercar Home Page