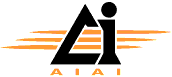 A repository of online PDF copies of many of the AIAI publications is available.
You might also like to try our Projects Page (or Pre-1999 Projects Page) for pointers to more publicatons and information on our work.
---
AIAI-PR-66 "Analysis of Candidate PSL Process/Plan Representation"; Stephen T Polyak and Austin Tate, AIAI.
Abstract This paper is a summary of analysis work completed during phase 2 of the National Institute of Standards and Technology's (NIST) Process Specification Language (PSL) project. A set of requirements for this language was produced in phase 1. These requirements were divided into separate categories. The main catagories of interest for this analysis are the core and outer core requirements. Each set was then further partitioned into either representational or functional requirements. In phase 2, existing candidate process representations were proposed which were believed to satisfy much of the representational and functional needs. Most of the particular set of candidates reviewed are those representations generated by participants in the DARPA/Rome Laboratory Planning Initiative (ARPI), or representations in which participants in the initiative played a part. The results of the analyses of a number of the candidate representations with respect to the requirements are reviewed here.

AIAI-PR-65 "The ASPEN Toolkit For Modelling And Assessing The Software Development Process"; Jim Doheny and Ian Filby, AIAI.
Abstract
The development of software is a complex process consisting of many interdependent activities, including technical development, project management, quality assurance, and customer support activities. It is one of the most complex processes that occurs in modern organisations. Most development projects do not explicitly design a process for the production of software; it is usually implicit in the development lifecycle, development methodology, or project procedures. However, these informal representations can be difficult to communicate and analyse. Software process modelling involves explicitly describing software development processe, which may be used to facilitate understanding and communication of the development process amongst clients, auditors, safety assessors, etc. We have developed a conceptual framework and support tool for modelling software development processes. Our process modelling framework includes a representation independent vocabulary for describing the semantic content of our process models. Our framework is based on an explicit and
---
AIAI-PR-64 "The Quality Management Toolbox"; Pierre-Yves Sinou, IRESTE, University of Nantes, France; June 1996.
Abstract
This dissertation describes a project which was carried out as part of my last year course in "Computer Systems : Software and Networks" at IRESTE, University of Nantes, France. The work was undertaken between January and June 1996 at the Artificial Intelligence Applications Institute in Edinburgh, Scotland. A demonstrator tool for Quality Management was built using HARDY and the CLIPS/COOL programming language.
The demonstrator is designed to show how Quality Management tools can be used in a decision-making process, or more precisely, how several different tools can be used together to achieve the same goal.
The project started with a literature review on quality management tools, in order to get more familiar with the subject. Then followed a discussion about which tools are the most relevant to be implemented in the demonstrator and to specify the way they could be used in a decision-making process. The practical element involved the design and the construction of the demonstrator using an object-oriented model.
AIAI-PR-63 "Propose - Project Portfolio Selection"; Ian Harrison, AIAI; John Fraser, AIAI; Catherine Moriarty, Unilever; Yannis Zorgios, Lloyd's Register; July 1995.
Abstract
PROPOSE is a piece of software for portfolio design and evaluation. It was developed within the Enterprise project as a demonstration of how existing tools and methods can support enterprise modelling. PROPOSE uses Demos, a commercially available software tool for decision modelling.
Within most organisations there is a constant need to have a balanced portfolio of projects, whether these are investments or services. A balance must be struck with regard to risk (of all kinds), value to the business and available resource. This presents itself as one of the most difficult tasks which an organisation must tackle.
In designing and developing PROPOSE the main objective was to provide a tool that both assisted in the decision-making process but which was also "easy to use". PROPOSE does not make the decision but rather assists by anaysing information and giving the user a variety of options. As PROPOSE was designed as a demonstrator system certain assumptions were made to limit the development task, the main ones being that only new projects would be considered and that detailed project proposals exist for PROPOSE to work on.
Developing PROPOSE using Demos highlighted the potential of Demos for building decision support tools.
---
AIAI-PR-62 "Design By Exploration: A Proposed CommonKADS Inference Structure"; John Kingston, AIAI; December 1994.
Abstract
The KADS methodology for the development of knowledge based systems and its successor CommonKADS have had a major influence on the development of knowledge-based systems (KBS) in the last few years. KADS provides considerable assistance to KBS developers at the start of a project through its library of generic inference structure, which show the different processes which are typically carried out for a particular task type.
The library currently includes three structures which represent three different approaches to design at a generic level: hierarchial design, transformation design and incremental design. These approaches to design are all used in the commercial world; however, they rely on a sequential , non-iterative view of the overall design process. Many designers use a different approach, in which a solution is proposed, presented to the client for critism and then altered based on the client's comments (which effectively form further constraints on the design). This process is iterated until an acceptable design is reached. This process has been called propose-critique-modify design; for compatibility with KADS terminology, it is known in this paper as explortion-based design.
The process of exploration-based design is investigated in detail, with particular attention to understanding constraints, and to the re-use of previous designs. A possible generic inference structure for exploration-based design is then suggested, and the use of this inference structure on a knowledge-based design project is described. Finally, suitable knowledge acquisition techniques for exploration-based design are proposed.
AIAI-PR-57 - 61 "Enterprise State Of The Art Survey Part 1 - Part 5"; edited by Ann Macintosh and John Fraser, AIAI; September 1994.
Abstract
Part 1 of the survey into the state of the art in enterprise modelling was carried out and maintained during the Enterprise project, which is a major UK initiative to support organisation effectively in the Management of Change.
The overall objective of the Enterprise project is to improve and where necessary replace existing modelling methods which a framework for integrating methods and tools which are appropriate to enterprise modelling and the management of change. This framework will be based on an ontology for enterprise modelling - an"ontology" is a shared formal definition of the terms used by all participants.
A goal of the Enterprise project is to provide a method and a computer-based toolset which will help capture aspects of a business and analyse these to identify and compare options for meeting the business requirements. The toolset will provide task management support to users by helping them to perform enterprise modelling activities and guiding them through the toolset facilities. These facilities will enable
1. Capture and description of an enterprise (eg., its process, strategy, organisational structure, resources, goals, constraints and environment)
2. Specifications of business problems/requirements, in harmony with the ontology
3. Identification and evaluation of solution options and alternative design and implementation paths at strategic, tactical and operational levels
4. Representations for the definition of relevant metrics and advanced simulation support
The project is led by AIAI at the University of Edinburgh and the partners are IBM UK, Lloyd's Register, Logica and Unilever. The project is supported by the Department of Trade and Industry.

The five parts of the survey are
Part 1 Business Perspective for Enterprise Modelling
Part 2 Contexts in which Enterprise Modelling is Used
Part 3 Enterprise Modelling Methods
Part 4 Reuse Applied to Enterprise Modelling
Part 5 Technologies Supporting Enterprise Modelling
AIAI-PR-56 "PLINTH, HTML and the World Wide Web"; Andrew Casson, AIAI; July 1994.
Abstract
PLINTH, the Platform for Intelligent Hypertext [1,2] is a domain independent expertext [3] shell which supports the processes of authoring and reading technical documents. Its data model is semantically enriched hypertext, where nodes and links in the hyperdocument can be assigned to user-defined taxonomic types and tagged with named attributes. The types are used to mark the function of each node of text (eg., introduction, background, and note for almost all documents, requirement and scope in regulatory codes [1], etc) and to make explicit the structural, logical and rhetorical links between them (eg., part-of, next, annotates and applies-in). Named attributes can be used eg., for classifying and indexing nodes, marking the strength of links, including information on the author of a node and its revision number, and so on. PLINTH also includes a rule-based network traversal tool, which provides the reader with automatic, intelligent navigation and consultation of semantically rich hypertexts, and supports the author with schemes for their principled creation and extension.
This paper and the earlier paper The Use of Object-Oriented Databases in PLINTH [4] look at solutions to problems with handling the potentially huge hypertext networks used by PLINTH. These problems fall into two categories.
Firstly, there are limitations on main memory, which restrict the size of data structures that can be handled and may make it difficult or impossible to work with very large documents in their entirety. We propose [ibid.] the use of object-oriented database (OODB) technology, which provides efficient and well-structured direct access to data in fast secondary storage (eg., hard disk), as a potential solution to this problem.
OODBs do not, however, help with the second problem, which is that even the secondary storage, available may not be able to cope with the vast number of documents to which a particular application may require access. For example, large commercial, governmental and academic organisations typically have whole libraries of technical documents necessary to their everyday functioning. Even if this could all be represented on-line, each document may well reference hundreds of other relevant works, which are not in the library but to which on-line access would be very useful. The largest organisations typically have many departments, each with its own library of technical reference material. If a document is needed by another departmentm then either it has to be physically transported between sites, or multiple copies must be stored - neither way is very efficient.
AIAI-PR-55 "The Kadess Knowledge-based System Employing The KADS Methodology In An Engineering Application"; Sarah Price, Department of Artificial Intelligence & John Kingston, AIAI both University of Edinburgh; October 1993.
Abstract
There has been a growing desire within recent years for a more formalised approach to KBS development. This paper describes and justifies the use of the KADS methodology, the most influential such formalism to date, in guiding the development of a small knowledge-based system (hereafter KBS) in an engineering application. The KADESS (KADS Approach to the Design of Steel Structures) system concerns itself with the checks that a practicing civil engineer or architect would conduct on a proposed industrial building to ensure that all safety and stability criteria are met.
The KADS methodology regards knowledge engineering essentially as a modelling process. This paper traces the progress of this model-based approach, where the initial real-world expertise is gradually transformed into system implementation.
---
AIAI-PR-54 "PDQ: A KBS to help KBS Designers To Select Knowledge Representation And Inference Techniques"; Colin Macnee, Department of Artificial Intelligence and John Kingston, AIAI; November 1992.
Abstract
A Knowledge-based system (KBS) to help (KBS) designers to select knowledge representation and inference (KRI) techniques is described. The system, called PDQ, elicts answers to questions concerning the functional requirements of the KBS to be designed, and it outputs recommendations for design features (KRI techniques) to be used to implement them. PDQ accumulates weight of evidence for and against design features, and the solutions it provides are the names of design features, grouped into categories, each with an attached positive or negative score to indicate the degree to which the system recommends or advises against its use. PDQ's knowledge was elicited from present and former members of staff at the Artificial Intelligence Applications Institute and the Department of Artificial Intelligence at the University of Edinburgh.
AIAI-PR-52 "Model Based Diagnosis for Integrated Circuits"; Mauricio Vianna, Telebras; March, 1992.
Abstract
An Integrated Circuit is a very complex electronic component and usually has thousands of components in a single device. Reliability of the design process is very important since it is almost impossible to fix a malfunction on a final component. One of the most important steps in designing an Integrated Circuit is Testing. This step will monitor the behaviour of the components, validating them or not for use.
There are special devices (Testers) to help the engineer detect a failure. However when a failure is found, he has to diagnose it and in a complex device this task is very difficult to perform. Model Based Diagnoses seems to be a suitable approach for the electronic domain, which is well understood and composed of discrete components.
The principal aim of this prototype is to introduce the concept of Model Based Diagnosis in Telebras Microelectronics Department. To achieve this we choose Testing Integrated Circuits step, specifically fault simulation, where we have a list of failures per component and using some knowledge, we will help the engineer during Testing, giving him vectors to be applied on circuit in sequence of most probably failing components and, having the fail vectors, diagnoses the part or components failing.
This document is divided as follows: Section 2 - Integrated Circuit Design, describes how an Integrated Circuit is made. Section 3 0 Model Based Diagnosis, discuss types of knowledge that are required to model circuits. Section 4 - Example Circuit, shows the Testing step of a small circuit. Section 5 - Prototype, contains a brief description of prototype's implementation in KAPPA-PC ([4] and [3]). Section 6 - Conclusions and Section 7 - Future, aspects that we consider important when implementing this prototype for use.
AIAI-PR-51 "A Model Based Diagnostic System - The T.A.R.D.I.S. Prototype Project"; Cliff Whiston, ICL; February 1991.
Abstract
This report gives an account of a project which involved the development of a model based single fault diagnostic system. The system, called TARDIS, was a prototype for Printed Circuit Board (PCB) testing. It was intended that TARDIS would be implemented at the ICL PCB Manufacturing Plant at Kidsgrove. The project was undertaken at the Artificial Intelligence Applications Institute at Edinburgh University as part of a ten week secondment from ICL Manufacturing, Kidsgrove.
The TARDIS project specification required a single fault diagnostic system, with a hypertext interface, to be analysed, designed and implemented in seven weeks. To assist the project development the KADS methodology was used. The project resulted in a working system, conforming to specification. This report looks at the results of the system at each stage of TARDIS development. Also, the report discusses the effectiveness of using the methodology at each stage of the TARDIS development.
---
AIAI-PR-50 "Japanese Understanding : Ambiguity And Anaphora"; Shintaro Endo, Seiko Instruments Inc; December 1990.
Abstract
This work describes an affiliate programme between AIAI and SII (Seiko Instruments Inc) from January 1990 to December 1990. The work has been mainly done under guidance of the Programming Systems Group with consultancy from the Department of AI. The aim of the first part of the work was ambiguity resolution for a Japanese language front-end to application systems. The second part extended the work to discourse analysis including zero anaphora resolution. Zero anaphora are the source of many ambiguities in Japanese language understanding. The result of the work was a prototype lexicon written in PATR-II and its parser written in SICStus Prolog running of a Sun workstation. They provide the basis for future development work.
AIAI-PR-49 "An Operating System Model For Dynamic Linking With A Single Level Store - Model Description In Prolog"; Ken-ichi, Maeda; December 1990.
Abstract
Dynamic linking with a single level store is the main element of the old Multics system. This tie-up is still attractive today because it is an important function for supporting the quick prototyping capability available with AI language environments.
I present an OS simulator written in Prolog, which I use to evaluate dynamic linking with a single level store system. The simulator defines a minimal hardware description, providing a pseudo-cycle counter.
I discuss dynamic linking speed issues based on the experimental results from the simulator, SunOS and a number of virtual experiments. I also discuss several hardware issues concerning the implementation of dynamic linking. I show that dynamic linking is not so costly as is thought to be if appropriate hardware support is used. On the contrary, dynamic linking with a single level store can run faster than the conventional combination of static linking and I/O functions for accessing data.
AIAI-PR-48 "Development Of A Systems Diagram Builder Using The Goldworks II Hybrid Toolkit"; John Foster, AEA Technology; July 1990.
Abstract
This report describes work undertaken during a ten week study programme at the AIAI. The objectives of the study programme were:


To gain experience in AI techniques and the programming paradigms available for product development.

To gain experience in the use of an AI toolkit, in this case GoldWorks II.

To produce a project-related prototype suitable for further development at AEA.

The project undertaken forms part of research work into development of a more efficient methodology for use in the Hazard Identification stages of process plan design. In particular the study aimed to look at the way in which information was used by a hazard identification team and how it might be better represented in order to make subsequent analysis both more efficient and more productive. This gave rise to the concept of the Systems Diagram. The time spent at AIAI has been dedicated to the development of the Systems Diagram Builder, a tool suitable for "building" such a diagram.
GoldWorks II was chosen as the tool for the project. GoldWorks was found on the whole to be a good environment in which to work despite the sheer volume of documentation that a beginner must wade through. The project is ongoing and there is still a lot of development work to be done. However the results so far gained with the Systems Diagram Builder are a good pointer as to the overall project direction and in particular the suitability of GoldWorks as the development tool. There are several areas to tidy up with the Systems Diagram Builder prototype but it should not be too long before it can stand by itself as an aid to HAZOP studies thus providing a genuine assessment of the methodology. The capability exists at the moment to produce a good Systems Diagram suitable for performing initial analysis. Enhancements are required to allow several diagrams to be linked together and also to save diagrams and parts of diagrams in a library so that they might be used as templates in other Systems.

AIAI-PR-47 "Database Fusion"; Susan Hurst, ICL; November 1990.
Abstract
This report describes a project undertaken as part of a ten week study programme at AIAI. The objectives of the project work were to investigate the area of database fusion, and in doing so look at the possibility of modelling a multidatabase management system (MDBMS) using KEE (Knowledge Engineering Environment).
Currently within ICL there are many different databases containing valuable information. Increasingly applications require data from a number of different databases located throughout the company which may not necessarily have the same architecture, access mechanisms or method of connection. The solution as perceived by Advanced Systems Development (ASD) would be to use a distributed database access mechanism which would provide users with a uniform interface for accessing data on many different databases. The system would handle differences between various DBMs, languages and data models allowing databases to be integrated even when they reside on different nodes of a network.
The project was chosen to enable the author to gain knowledge and understanding in the area of database fusion, and thus be able to communicate this knowledge back to the relevant people/areas in ICL. The project was largely an investigative project as opposed to an implementation oriented project due to the large scope of the project. An awareness of some of the problem areas was gained as well as a knowledge of KEE and Lisp.
Due to the limited amount of time available only a small area of the overall proposed architecture was chosen for implementation. Effort was concentrated on the development of an architecture for database fusion and the understanding of principles and problems within that area. Implementation was restricted to the generation of an SQL query from a global query language (KEE's TellAndAsk was used for this purpose) using models built in KEE. The work completed during the study period concentrated on a very small section of database fusion. Thus there are many possible areas which could be further investigated and developed.
AIAI-PR-46 "Ship-To-Line Supplier Evaluation"; Peter Lee, ICL.
Abstract This report gives an assessment of the project undertaken at the Artificial Intelligence Applications Institute at Edinburgh University, as part of a 12 week study period secondment from ICL Manufacturing, Kidsgrove. The content area chosen was `ship-to-line' decision making, following a directive from ICL, of exploring AI techniques with an aspect of just-in-time inventory control philosophy. The ship-to-line process involves receiving suppliers' goods and progressing them straight into production, potentially bypassing the costly test inspection and storage procedures. The problem now is how can the customer be confident that the supplier delivers and on time. The project uses AI techniques and tools to assess a supplier's credibility for ship-to-line goods. The project resulted in a working system, conforming to initial requirements. These requirements were set in light of the project time allowed and my limited knowledge of AI paradigms, KEE and LISP.
AIAI-PR-45 "Ship-To-Line Supplier Evaluation"; Shaun Connolly, ICL; January, 1990.
Abstract
The project is to build a ship-to-line analysis system that will evaluate a supplier's performance in delivering a product to ICL. If there is sufficient confidence in the supplier, the product can be shipped directly to the manufacturing line.
The process of shipping components directly from the supplier to the manufacturing line is an important facet of the JIT (just-in-time) philosophy. The ability to ship components to line eradicates the need for any inventory other than current work in progress. In order for this to take place there must be confident in the supplier and product. Much time is spent of the analysis of supplier and product data before a decision is reached as to whether a particular combination of product and supplier is acceptable for ship-to-line. A system was developed using KEE. This was a useful exercise giving experience of using an expert system development tool and of implementing AI programming techniques.
AIAI-PR-44 "Simulation Of A Factory Environment Incorporating Automatic Guided Vehicles"; James Whitham, ICL; January 1990.
Abstract
This report presents the work covered in a six week project performed as part of the ten week study period in Knowledge Based Systems at the Artificial Intelligence Applications Institute in Edinburgh, whilst on secondment from ICL, Ashton. The subject chosen was the simulation of a factory environment incorporating Automatic Guided Vehicles (AGV's), using an Object Oriented approach to build a realistic model which would then be assessed for performance.
Further work was to involve the analysis of constraints in the system, to see if different configurations could provide a more efficient system. The major findings of the work were that the tools and techniques used were suitable for the problem, but that six weeks was insufficient time to allow for the amount of work to have been performed that the project needed. The final result of the work was a system which realistically modelled the fundamental operation of the environment around which it was based and which would provide a good basis for any future work attempted in this area.
---
Last updated 1st February 1999 by Andrew Casson-du Mont