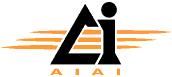 O-Plan - Release Frequently Asked Questions
This page supports O-Plan releases by providing some advice on Frequently Asked Questions. Note that instructions for obtaining and installing O-Plan are provided via the main O-Plan Release Page.
Sun/Solaris
PC/Linux
When I run O-Plan, why do I get an error message that says "error stat'ing /dev/ttydirs/xxx/xxxxxxxxxxxxp1: No such file or directory"?

The error message is written by "xterm" when O-Plan runs it to create a window. This happens on some Linux installations, but not on others, and there does not appear to be any effect on how the windows work after they've appeared.
Others

Page maintained by oplan@ed.ac.uk, Last updated: Thu Jul 6 17:12:07 2000