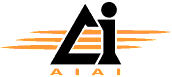 Fund to Encourage and Expand the Development of AI (FEEDAI)
FEEDAI is a fund established by AIAI from its operating surpluses to encourage and expand the development, communication and usage of AI techniques. Small grants are offered for a variety of purposes and no preset rules apply. It is particularly aimed at those who cannot get other sources of finance for travel, or other small purchases which would assist in promoting and raising the profile of AI within the University and beyond.

Apply to the head of AIAI with your ideas.

FEEDAI was previously called the "AIAI Academic Fund" and used to provide travel grants and allow purchase of academic books by members of the Department of Artificial Intelligence at the University of Edinburgh. The fund was established and maintained by using surpluses generated by the operations of AIAI and was seen as a benefit to the academic department for its association and work with AIAI.
Grants from FEEDAI
---
Page maintained by Austin Tate
Last updated: Thu Jun 5 11:53:02 2008